June is Pride Month, and it's an amazing time for all to come together and celebrate love. No matter who you are or where you are from, who you choose to love is up to you, and Pride month is all about celebrating this freedom. Since section 377 of the IPC was struck down in India in 2018, there has been only one Pride month and unfortunately with the lockdown, attending the iconic Pride parade is not really on the cards for us this year. But don't worry, to help you keep the spirit of Pride going, we have curated a list of TV shows and movies you can watch, and celebrate this month safely in your own home. Make sure your Excitel connections are on, and don't forget to spread the love and joy by sending this list to your friends and family!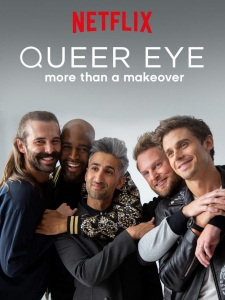 No list of shows celebrating LGBTQIA+ pride can be considered as a good without it having Netflix's Queer Eye on it. The show is a remake of its 2003 original, and features the Fab Five, a team of five queer men who come with their own area of expertise and advice men and women who need a 'makeover' in their life. A bit too early 2000s in its basic premise, it is so much more than a basic 'makeover show.' On their path to help these individuals, many of whom battle serious issues like grief, depression, and struggles with their own sexual identity, the Fab Five show empathy, compassion, and a depth of understanding. While dispensing advice on grooming, fashion, food and drinks, home and decor, and culture, the five experts forge deep bonds with the protagonists or 'heroes,' while also cementing their place in our hearts. The show premiered in 2018, and its fifth season is reportedly going to drop this June. So get the popcorn and tissues (yes, you will need them), and get ready to hit the play button.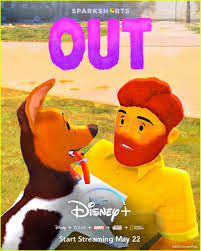 Who would have imagined a Disney protagonist who was not just gay, but one who's struggle with coming out is main plotline of the story? Thankfully the times are changing, and we get to watch this gem of a show on Disney+. With beautiful visuals, experimental storytelling, and characters you will absolutely fall in love with, this movie is a must watch. And did we mention that it is an animated film by Pixar? If you are not sold already, just watch the teaser, we guarantee you will change your mind. Out is streaming on Disney+ Hotstar.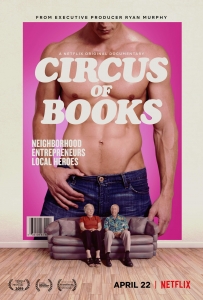 A whole movie about a bookstore may seem like a slightly boring task to undertake, but when it is about a bookstore that is a historic gay landmark, that changes. This documentary feature film follows the story of a couple who take over an adult book store in 1976, which becomes the biggest distributor of gay porn in the United States. Alongside, it also becomes a beacon of hope and acceptance for many of America's gay population. The film is made by the couple's daughter, artist Rachel Mason and was the opening presentation at the 2019 Outfest. You can watch it on Netflix.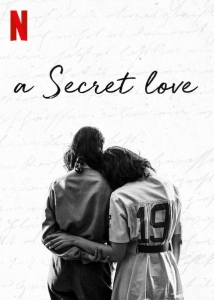 A Secret Love on Netflix, is the real story of a former baseball player Terry Donahue, who keeps her lesbian relationship with her partner Pat Henschel a secret for seven decades. The film's inception is wholesome on its own; director Chris Bolan took a trip to meet his two great aunts, who told him their love story, and he decided to tell that story by making a documentary on it. The two women lived in public, and to their families, as close friends for over sixty years, and Bolan spent seven years making this film, ultimately leading to the creation of this tender, candid, and heart-touching retelling of a great love.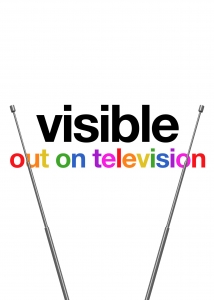 Visible: Out on Television
Visible: Out on Television is a documentary miniseries about the representation of LGBT+ people in television, both on-screen and behind the camera. The five episodes are broadly chronological, but each involves a different theme; The Dark Ages, Television as a Tool, The Epidemic, Breakthroughs, and The New Guard. With narrators like Margaret Cho and Neil Patrick Harris, the show combines archival footage and interviews with LGBTQ+ people in the television industry to create compelling storytelling for the screen. All five episodes are streaming on AppleTV+.